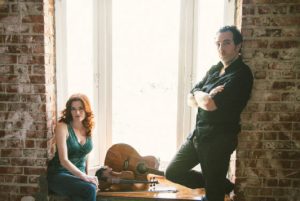 Bracken Band
Saturday, March 16, 2019 – 7:30 PM  – Brown Hall
An Irish group on St. Patrick's Day weekend? Yes!  The Bracken Band features Marian Tomas Griffin on guitar and vocals and Chris Murphy on violin.  They play gigs, reels, romantic and drinking songs that will entertain anyone!  From the rolling green hills of Ireland what better group to have help us celebrate St. Paddy's Day than the Bracken Band!
For more information or to listen to some of their music click on the link below:
http://chrismurphymusic.com/info/the-bracken-band/
Click Here to view the recent report on this event on WECT6!