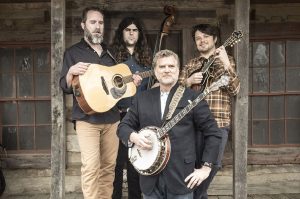 The West Virginia based Bluegrass group, Robert Mabe Band, is a national touring band that delivers driving bluegrass, country & many other styles of music to audiences across the USA.  Featuring banjo, upright bass, mandolin and guitar, get ready for a toe-tapping show!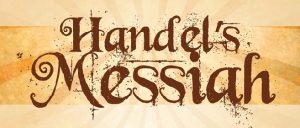 Saint Andrews-Covenant Church presents Handel's Messiah sponsored by Music on Market.  What better way to get into the  spirit of the season than to bask in the glory of the 1st annual community choir presentation of the Christmas portion of Handel's Messiah; ending with the Hallelujah Chorus!  The chorus will be joined by professional orchestra and soloists.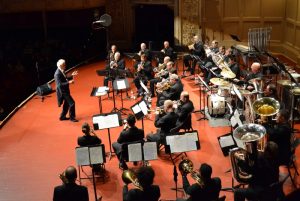 Founded in 1981 by the late Robert Bernat, the River City Brass was the first professional brass band to be established in the USA in over 25 years.  Today, they perform 35-concert series, tour extensively with more than 40 performances each year.  Their concerts feature both superb soloists and some lighthearted fun!  The band's repertoire includes American tunes, Big Band, swing, jazz, Broadway and Hollywood favorites.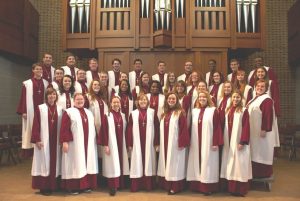 With great excitement we bring to Wilmington the Lenoir-Rhyne acapella choir.  Based in Hickory, NC the choir is steeped in rich choral tradition.  The group is known for their amazing diversity and pristine tuning.  Under the direction of Dr. Ryan Luhrs the group will soar in the beautiful sanctuary of Saint Andrews-Covenant Presbyterian Church. Read More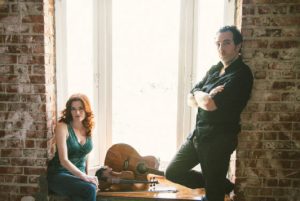 An Irish group on St. Patrick's Day weekend? Yes!  The Bracken Band features Marian Tomas Griffin on guitar and vocals and Chris Murphy on violin.  They play gigs, reels, romantic and drinking songs that will entertain anyone!  From the rolling green hills of Ireland what better group to have help us celebrate St. Paddy's Day than the Bracken Band!
What else, the sisters of Hoboken, drama, laughter, fun! Ah, a musical!