The Annie Moses Band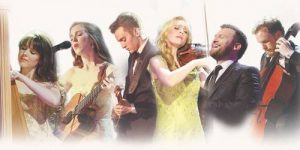 With great excitement we bring to Wilmington the Annie Moses Band, premier national touring and recording artists. This classical-crossover ensemble of six siblings, is known for their virtuosic string playing, eclectic
vocals and stylistically diverse arrangements. Musical styles include classical, Americana, progressive folk, and jazz influences.
Saturday, March 17, 2018
7:30 PM
Brown Hall